IMMERSE YOURSELF ON LA REGINA LEGEND CRUISE - THE SYMBOL OF THE "QUEEN OF THE BAY" 
Known as the "Queen of the Bay", the La Regina cruise wears a superficial appearance with 3 sails that stand out as a wonder in the middle of the bay. The yacht promises to bring visitors a classy relaxing destination with its characteristic elegance and trendiness.
Meticulously cared for design ideas, La Regina Legend creates resort spaces with unique values including 4 floors with 27 luxurious cabins. The rooms are arranged with large glass windows and private balconies so that visitors can fully immerse themselves in Lan Ha Bay's pristine – quiet nature with more than 400 different islands.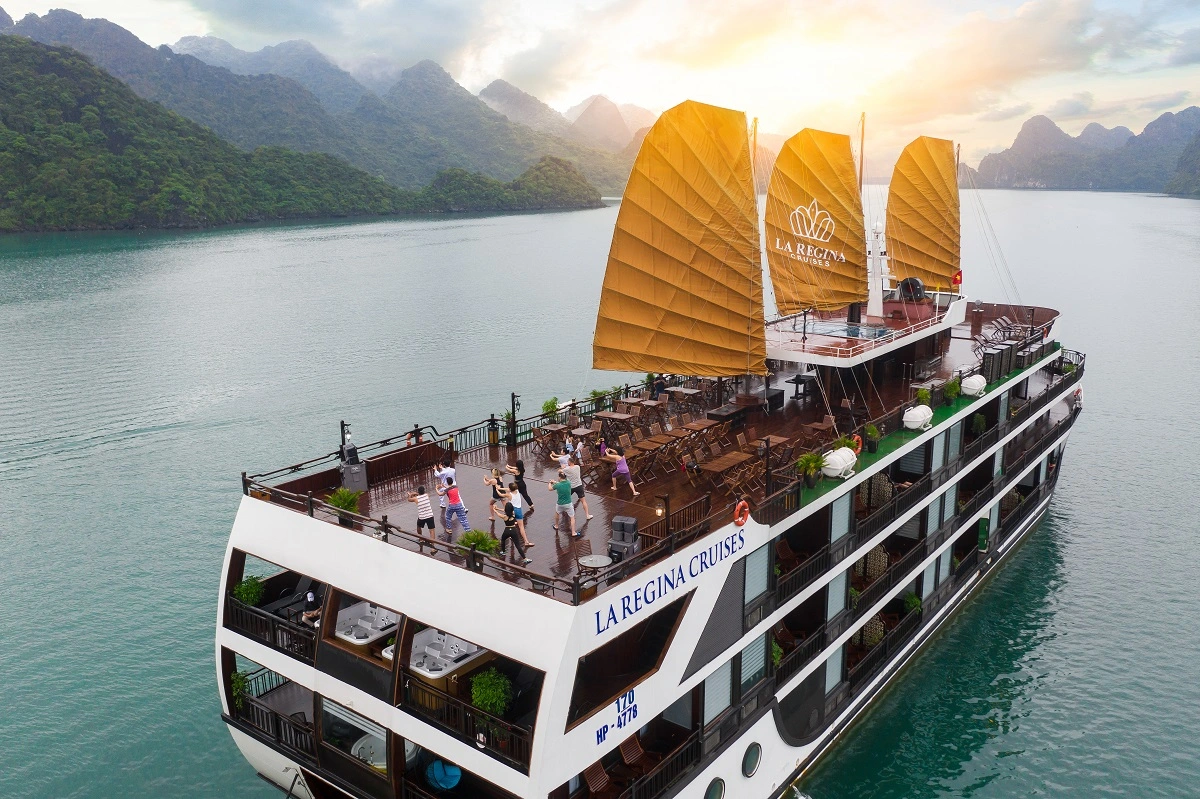 Not only that, but La Regina Legend also develops a perfect system of high-class facilities such as a library, jacuzzi area, spa, meeting room & conference, sun deck, board game, and gala dinner on demand, ... with the ambition to create this place to become the most ideal destination of the "Pearl Island of Paradise".
From here, La Regina Legend is expected to be the starting point to raise the standard of living for tourists from all over the world.
Get ready for your most unforgettable unique experiences while staying on La Regina Legend.