LA REGINA CLASSIC - DAZZLING MASTERPIECE AMONG WONDERS
As one of the three newest "members" of La Regina Cruise, La Regina Classic stands out with its oriental design when it possesses a harmonious beauty between modern and ancient styles, creating a unique atmosphere. Luxurious, sophisticated space is no different from a royal palace on the blue sea.
The main color on the cruise is the deep brown of wood mixed with the purity of white. Therefore, this place is a mixture of two mysterious and luxurious beauty. This is also reflected in the interior system and unique and sophisticated architectural lines, making visitors unable to take their eyes off the cruise.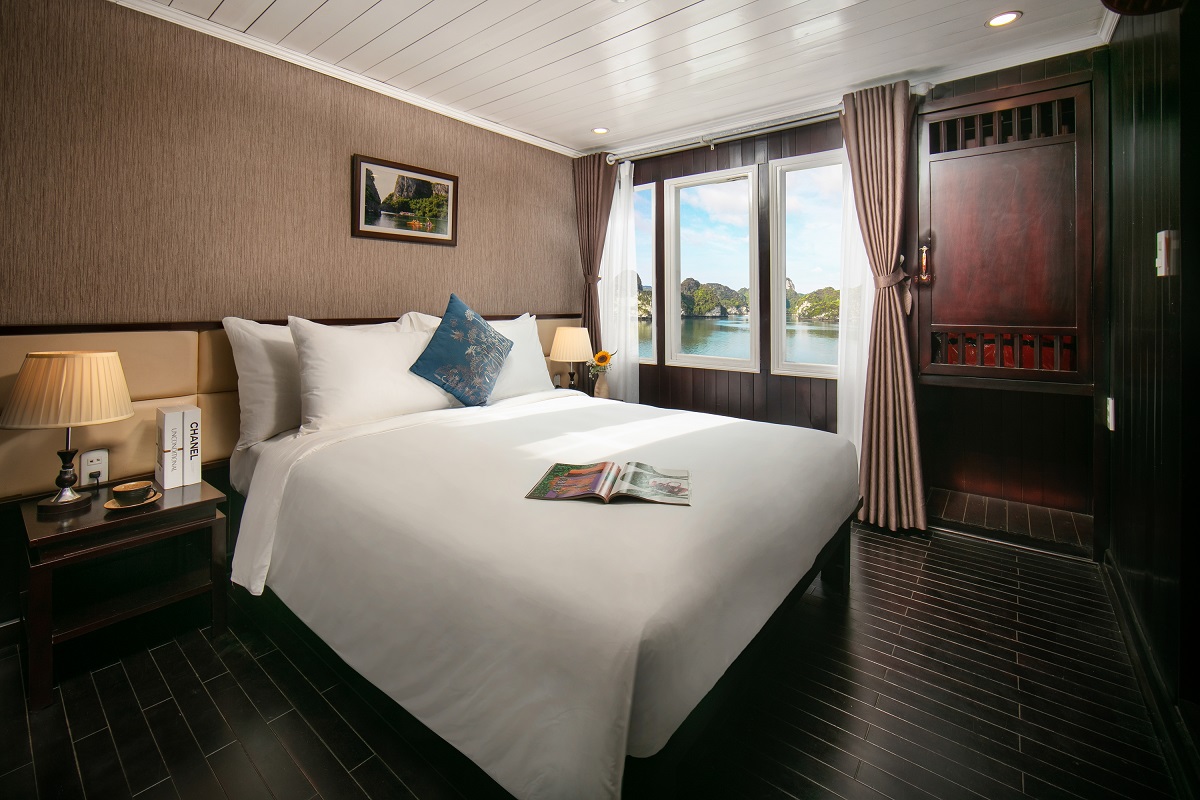 La Regina Classic offers guests 22 specially designed bedrooms with sea views. The bedrooms with large glass doors help visitors fully immerse themselves in unspoiled nature - the bay's tranquility with hundreds of large and small islands floating on the waves.
In particular, the yacht owns 2 high-class rooms with large balconies with panoramic views of the bay, a spacious living room that offers absolute privacy, and luxurious and classy resort space.
In addition to the modern cabin system, the yacht also has other functional areas serving visitors such as a classic-style bar where guests can relax, sipping delicious drinks, and an airy sundeck where guests can relax. vibrant parties and a space to enjoy beautiful sunsets and sunrises.
The special value that this cruise brings is that the owner can change the resort rhythm from quiet to thermodynamic, gentle to thermal just a step away with the convenience of connecting restaurants, bars and luxury spa services.
The charm and sophistication of La Regina Classic cruise together with professional and friendly staff promise to bring guests a feeling of comfort, coziness, and comfort during their voyages of discovery" wonders of the earth built in the high heavens".
Get on board La Regina Classic and experience the feeling of waking up in the middle of the "wonder of the earth built in the sky" right now!