La Regina Day Cruise - A Shining Gem in the Heart of the Emerald Island
For the first time in the UNESCO World Heritage Site of Halong Bay, La Regina introduces its masterpiece - a day cruise that promises to create moments of relaxation exclusively for you, bringing a fresh breeze to your vacation and exploration of this natural wonder.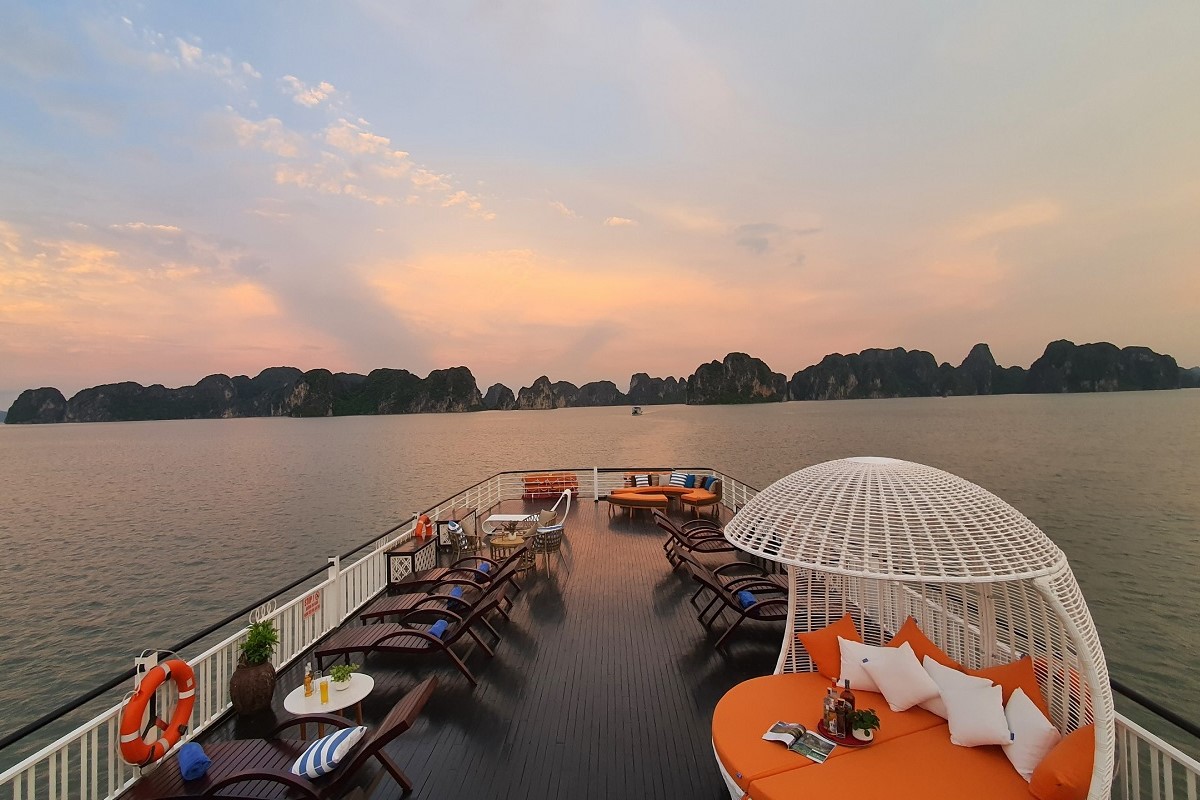 Inspired by the beauty of pearls in the morning sunlight, La Regina Day Cruise boasts exquisite and sophisticated designs, resembling a natural gem. When viewed from a distance, the cruise ship shines like a sparkling gem amidst the jade islets, embodying the harmonious beauty of Halong Bay. With the intention of being a gift from the ocean, conveying deep understanding and love for women, La Regina Day Cruise is not just a boat on the sea but also a symbol of elegance on the emerald bay, a "piece of jewelry" that brings joy, celebration, and fulfillment to every traveler's experience.
Embark on a dazzling day journey amidst the emerald jade of the ocean and indulge in precious moments of enjoying life at La Regina Day Cruise. Get ready to set sail and create unforgettable emotions as you step foot in Halong Bay.